We offer inspections for all of your needs, be it general home inspections or future real estate purchase inspections, we are available to ensure that you are bug-free!
Free Inspections
Real Estate Inspections
Completion Documentation Available:

WDO Reports (Moisture Letter)
Water Report (E.Coli and Coliform Bacteria)
Lead Water Report
Nitrate Water WDI Report (Termite Closing Letter)
Nitrate Water Report
Septic Report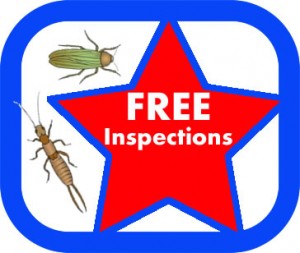 Upon completion of an inspection, our technicians can help you determine if a continuing pest control plan is needed and which type of service will best suit your needs. For continued pest control, we offer bi-monthly, monthly, quarterly, and semi-annual services.
Contact us now if you live in the Southwestern Virginia or Roanoke Virginia area for more information.